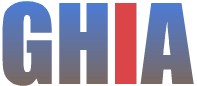 The GHIA Group for Advanced Interactive Tools is focused on the development of new technologies for interactive software.
We are concerned by the diverse aspects involved in the way people work, interact with each other, and learn, in order to conceive new methodologies, models and tools that support human activity in this context.
Our main research fields include human-computer interaction, educative applications, cooperative work support systems, user interfaces development, continuous simulation, and software engineering, among others.